Advantage
Honda Plus Advantage Program: Service & Replacement of Wearable Parts
Drive with confidence. Drive with Honda Advantage.
Advantage
The optimal performance of your Honda depends on a lot of moving parts which may need to be replaced as they wear down with regular use. With Honda Advantage, any necessary replacements are serviced without hassle by certified Honda technicians, using only genuine Honda parts.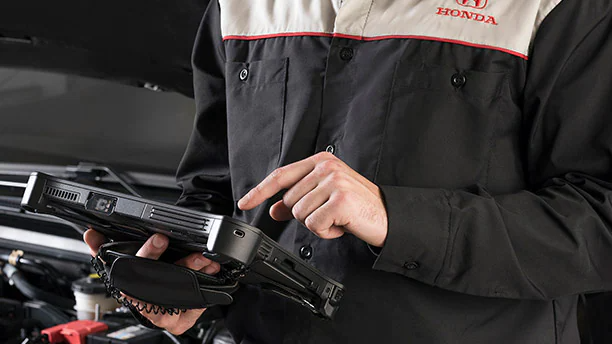 What is Honda Advantage?
Honda Advantage provides coverage for replacement wearable items such as brake pads and rotors, key fob battery and wiper blades, while also providing coverage of wheel alignments and tire rotation services*
Please select a term to see pricing options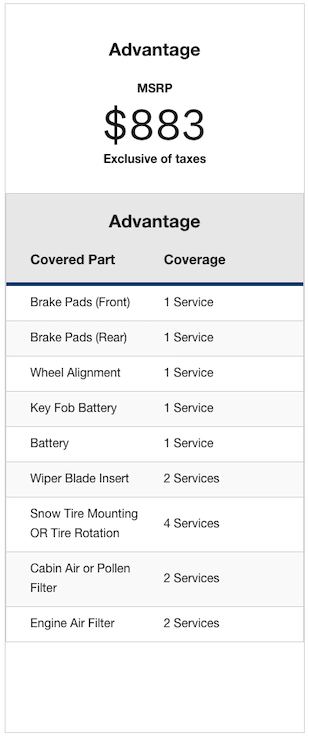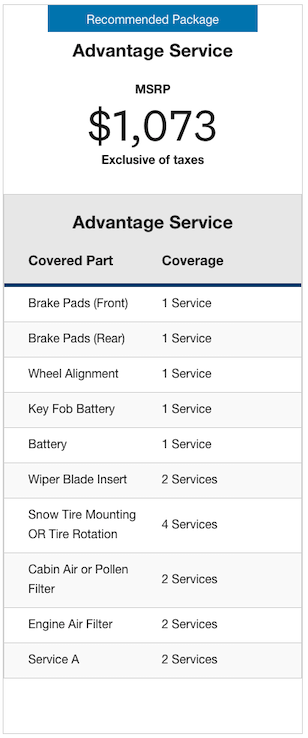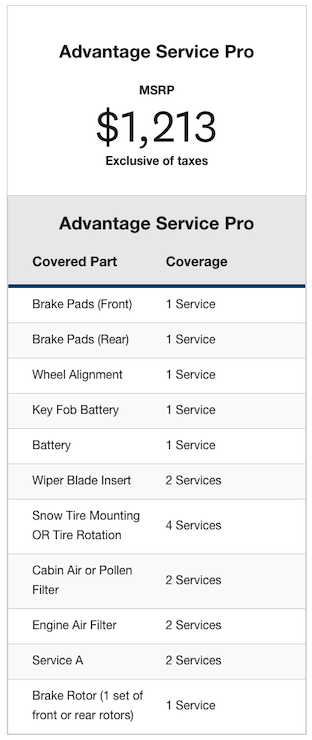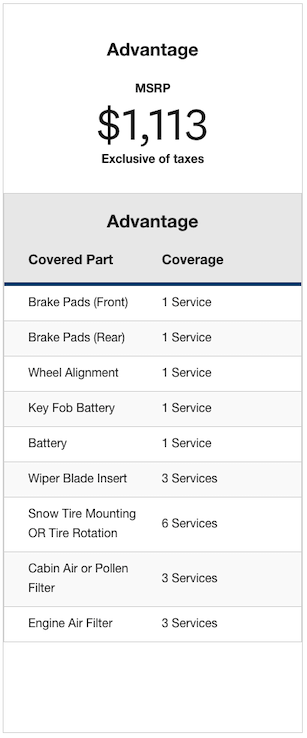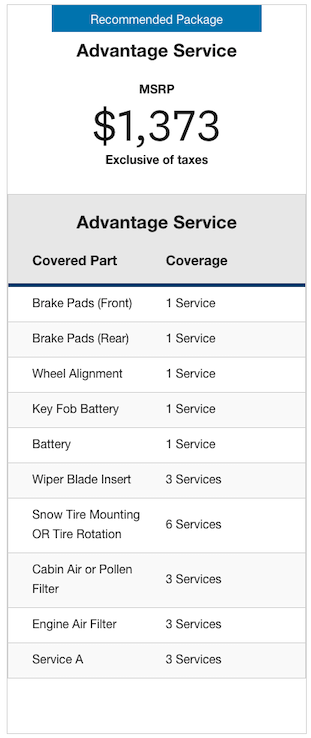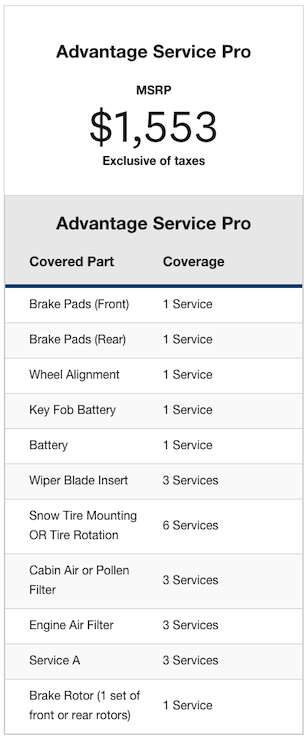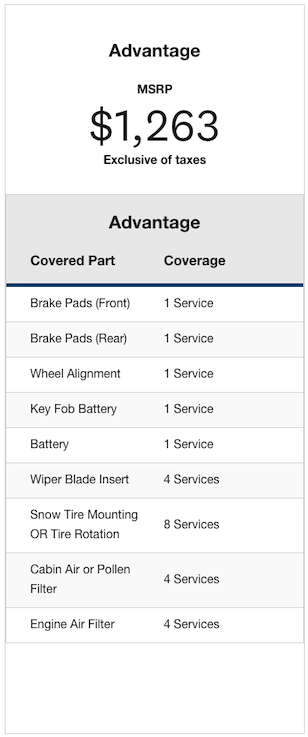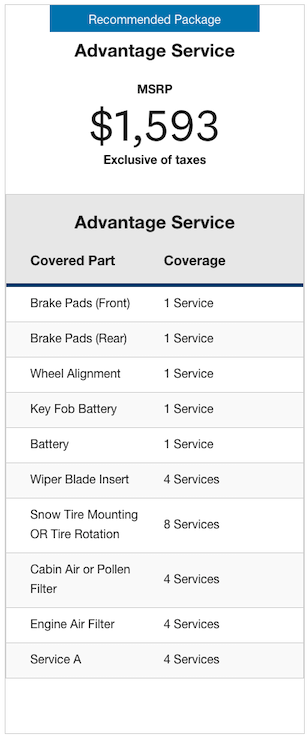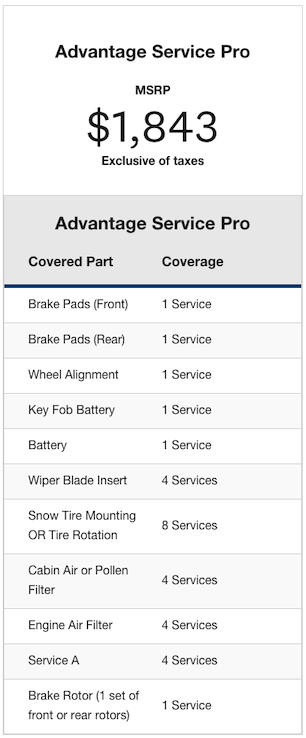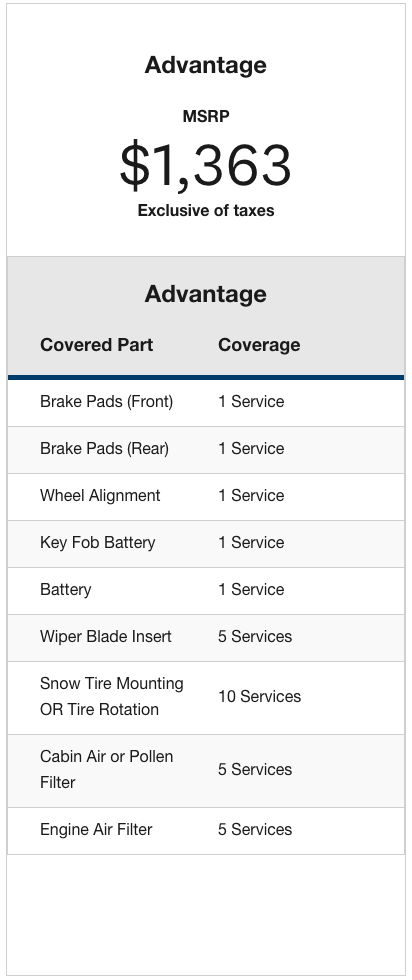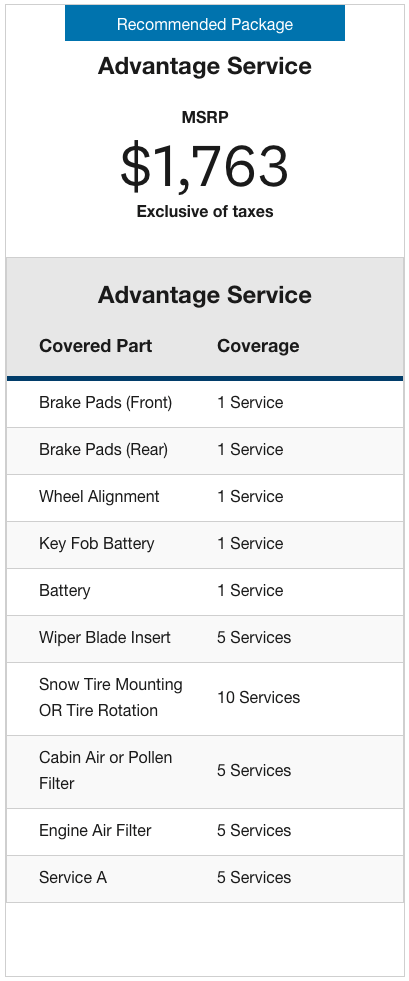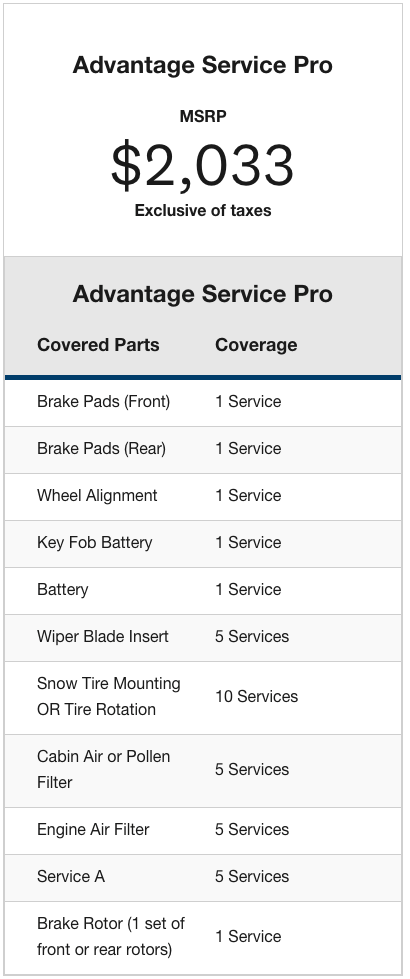 *Coverage dependent upon Honda Advantage Vehicle Service Contract term selected. See Contract for full details. Coverage includes the necessary parts and labour to perform the covered repair or service.
Exclusions of Advantage.
• Parts and/or services due to accident, collision, vandalism, or weather-related conditions.
• Parts and/or services caused by lack of maintenance.
• Parts and/or services if the covered vehicle is used for a prohibited commercial purpose.
Additional exclusions may apply. Please see your Honda Vehicle Advantage Contract for specific coverage details, including limitations and exclusions. Prices quoted are in effect since September 1, 2022. Subject to change without notice.